My View Of The Vietnam War
From the day I was in prison I said clearly that, the United States (US) has although failed in the Vietnam War because of neglect for his Republic of Vietnam (South Vietnam) fell to the Communists. But the US involvement in Vietnam and the US achieved three purposes of the strategic national policy (1) create contradicts the division between the Soviet Union and Communist China, (2) success on the battlefield of Viet Nam to test weapons and troops to bloc international Communists forces hiding in North Vietnam. (3) The US forces prevented the Communists from spreading to Southeast Asia.
I have worked with the Civil Action of the US 18th Military Police Brigade in Long Binh Post. The unit had much work serving the Vietnamese people as medical checkup and gave medicine, building schools, roads and bridges, or to distribute rice and clothing to the needy. I saw American soldiers are admirable because they conscientiously help, and zealous service.
Many people say that the US sent half a million troops in the years 1965-1968 to South Vietnam and lost justness of the war, infringing upon sovereignty Vietnam, but something unforeseen to save the South Vietnam the US has no other way. The US sent troops to save South Vietnam, nearly sixty thousand dead US troops have sacrificed on behalf of the Southern. If the US doesn't send military to Vietnam that only military aid, I think that the Republic of Vietnamese forces will suffer casualties added up hundreds of thousands of people, the total number of soldiers killed three hundred thousand will reach or more but haven't win the war, because the Viet Cong has the support of powerful and plentiful Soviet, Chinese and Eastern European Communist countries, and they don't need Congressional censor their defense budgets as in the US.
From the early Twentieth Century to the present, the United States Forces remain a national championship to save the people. The US helped the allies win two world wars. During the Cold War between the Freedom and the Communist, the US won the glorious Soviet Union, pulling down the Berlin Wall, the Soviet award, the liberation of Eastern Europe and many other countries, including Communist East Germany, Russia, Poland... to save the peoples and help them get out of the communists' slave in decades.
The Geneva Accords of 1954 divided the country of Vietnam into Freedoms and Communist including Germany and Korea. But Vietnamese leaders lacked political vision of the Information Revolution and lacked understanding of the political world, so Vietnamese political leaders (both sides of North and South) have only applied their agricultural ideas to build the governments, and they fell into the wrong hands to dictate on the international political chessboard.
I also think that the Geneva Accords were a disaster for the free world, because it gave Communist China and North Vietnam opportunity to exploit bases in Southeast Asia. Therefore, the US had to prevent this by signing the Treaty of SEATO, and the desired date of August 9th, 1954 South Vietnam turned into a fortress against Communism. The US supported the Republic of Vietnam and aided the government of Ngo Dinh Diem to help them gain independence from France, and established a national unity government presenting the political trend in Vietnam. It is a South Vietnam stable, elected National Assembly, drafted the Constitution, and deposed King Bao Dai legally. Finally, South Vietnam has become a strong Freedom country to anti Communist.
The Diem Government was the First Republic of South Vietnam and established following the 1955 referendum in Southern Vietnam. The results of the referendum was the head of state for King Bao Dai, be deposed and President Diem established a republic with anti-communist. 1956 National Constituent Assembly formally prepare a new constitution and the birth of the republic. The President Diem government was supported by the US and the West governments, and successful in unifying power up the armed forces of Cao Dai, Hoa Hao, and others.
President Diem was a true patriot, capable leader, but lacked vision of times to understand the United States and the Information Revolution. For example, Ambassador Elbridge Durbrow said, "They must replace Diem in the near future," because Americans were completely helpless before decisions of President Diem.
President Diem would have liked a completely independent Vietnam, not depending on France or King Bao Dai. He said that France had failed in the fight against the Communists and the Nationalists who followed in Vietnam. Colonization was terminated and the promise of France in Vietnam's independence was broken. The point of President Diem was "To convince the people of Vietnam's independence, the government is politically necessary to show that anti-colonial and especially against France."
But anti-communist President Diem would not like the US military intervention in Vietnam. He said, "If you bring US troops in Vietnam, I must explain how this force with my people? The Vietnamese, horrific images of the French Expeditionary Army was deeply imbedded in their minds. The invention of any foreign troops in Vietnam will be disadvantaged for us."
The President Diem government boost up the Strategic Hamlet and his plan is called "National Book." Preliminary results are very good. Only in particular on my local area, for example, the provincial government had been collected at 250 Villages People Strategy and during nearly a year, the government has put Kien Giang element is Vietnamese community in the remaining 35 Villages. The isolated element Vietnamese community in the province are also recorded as positive. In other words, the plan established Strategic Hamlet threaten the survival of communism in South Vietnam.
After President Diem was killed, the National Government of South Vietnam doesn't have a leader with aura minimum for the international community to respect. The political situation of the Republic of Vietnam was disordered, the generals had vied for civil and military strength deterioration, lost soldiers fighting spirit. Again the enemy while were strengthening the military situation and the increase in multiple waves. That is why the US military and its allies had troops in South Vietnam to stop communism influx and invaded South Vietnam.
President Ngo Dinh Diem has maintained South Vietnam for nine years, and President Nguyen Van Thieu continued to lead the Government of South Vietnam and fighting in extremely difficult conditions before the pressure expansion of the international communist, while US at this time, never have truly supported for the Armed Forces. But with determination of President Thieu, government and people as well as fighting power of the army heroically, therefore Republic of Vietnam survived until April 30, 1975.
My significant to mention that is Tet Mau Than of 1968, a fierce battle was opened by the flip of communist parasols while people in the South are prosperous Tet. It is worth mentioning as the flip parasols duplicity and shameless way of communism, taking advantage of Tet, what is the day of joy and reunion, so overall progress takeover. But the Viet Cong don't think that the Army Republic of Vietnam (ARVN) soldiers could turn things around into a different direction. ARVN protected radio and counterattacked and then retook the places were occupied by communist troops, and ARVN made the world to admire.
The ARVN soldiers were humanitarian behavior, respect for human rights, human behavior with others, different from the Viet Cong soldiers who were always bringing hatred and class struggle and brutal behavior with others. ARVN soldiers have fought to defend the ideal of freedom and democracy for the Vietnamese peoples, and ARVN soldiers have fought to the last moment of April 30, 1975, although their allies were selling South Vietnam to Communists invaded.
Ho Chi Minh said it was Phan Boi Chau and Phan Chu Trinh's failure for not relying on China and Soviet Union as Ho Chi Minh did. Indeed, he led Vietnam to come out of this war, another bloody war. After World War II, the Empire era has given way to a joint statement to the Union era, tendencies "decolonization" was global. Particularly, Vietnam led by Ho Chi Minh under Communists, launched the war ideology, and should forever decade's later peaceful unification and independence.
However, no one would deny completely the merits of Ho Chi Minh in the war against France. But bring Communism to Vietnam synonymous with Ho Chi Minh are sinners. No Ho Chi Minh does not have "a class struggle takes a while," without being brought a hundred thousand people denounced, were looted, many thousands of people were killed unjustly in land reform.
Without the Communists and Ho Chi Minh after World War II, Vietnam was divided into non-domain and no war "Ideology Communist and Capitalist" fratricide for 21 years, making nearly 4 million people died unfairly. Since the Communists and Ho Chi Minh that after 1975 nearly 3 million people have left the country as refugees, many thousands of whom were drowned in the East Sea.
In terms of the nature, Communism is based people to conduct war, so it is political in nature in the form of the People's War is applied in Vietnam. Viet Cong and Ho Chi Minh took Communism and the desire independence for the country to apply the agreed participation of the masses. Viet Cong is to uphold the banner of justice based on the guise of fighting against foreign regain national sovereignty to manipulate patriotism and fighting spirit. Viet Cong applied tricks and terrorist violence no limited to the motto: "The end justifies the means."
Viet Cong has a very solid rear and huge the North Vietnam Communist and whole international communist such as the Soviet Union and Chinese support for their political, psychological, economic, weapon, military personnel, and experience subversive struggle.
Viet Cong has used the border with difficult terrain as staging terrorist activities. The war is nature-term and comprehensive. Time factor is favorable to the Viet Cong, while our United States and Allies are difficult to overcome disadvantages of the freedom country daunting battle lasted for many casualties.
Viet Cong had increasingly active in city officials launched mining conflicts, disagreements between the government and the characters, the opposition groups in urban areas. The course of this conflict must be in the context of South Vietnam was to make a relatively free society, democracy, prosperity than the North Vietnam.
There was freedom and democracy for so many forces volume, this group of people could against another new circumstances and conditions that anti-government activity, nor even as the situation in Vietnam, today, under the communist regime, the government found violent opposition, was established and using police, military immediately destroy by force, but also spending more opposition. The Southern right then, at the same time having to deal with the situation of their country, had to cope with war aggression, vandalism comprehensive Hanoi Communists, led and supported from Moscow as well as from Beijing, according to "The way the global proletarian revolution of the Third International."
Agreement on "Ending the war and restore peace in Vietnam," Paris Peace was signed, but I think that control as a very difficult job, and a "cease-fire leopard skin," what is very dangerous for the Republic of Vietnam. Because there is no clear boundary to identify the final boundaries for both sides.
Of course, Viet Cong will never stop in place. With inherent aggressive nature, Viet Cong will find ways to violate the cease-fire after the Paris Peace effective, by dispersed forces to invade the villages to demonstrate the presence of Viet Cong. The enemy will invade the area of the Republic of Vietnam and will mark presence by the Viet Cong flags. As for the International Control Commission and the Monitoring Armistice are powerless to against the tricks of the Viet Cong soldiers.
Generally, the US Army, ARVN and Allied troops are operating under conventional war, which is always infantry and armored aircraft, artillery support, the army should organize very costly. While Viet Cong is using guerrilla tactics and equipped with modern weapons of communists support.
In all kinds of war, the war between people of the same state as Vietnam was more dramatic. Vietnamese always feel crushing pain and most poignant. Vietnamese were fought and killed each other, the last in a hostile villagers killed each other. Sometimes people in the same family were to fight in both opposing ranks and killed each other.
When I was a child, my grandfather taught me that the new era has new needs, new ideas, and new institutions of people to meet the development of the time. But Vietnam was just only a slow agricultural country, backward; especially my people didn't have any new knowledge to apply into the Industrial Revolution as Western countries did.
On the other hand, Vietnam was invaded, exploited the national resources by France for hundreds of years. The Vietnamese ancestors were always up against the French colonialism to regain independence and sovereignty of Vietnam. But they failed because of insufficient knowledge and non-scientific and non-technical qualifications of the time, to organize and lead the people in order to have revolution, prosperity, and happiness for everyone.
Finally, I have to learn and to get a new vision, a new knowledge and a new life. When England invented the engine and applied in production systems to change the new world, and left agricultural revolution to go to industrial revolution. Today the United States had invented a computer IBM since 1953, and led the global coming to a new era of civilization that it's called the Information Revolution.
Thanks to the United States of American!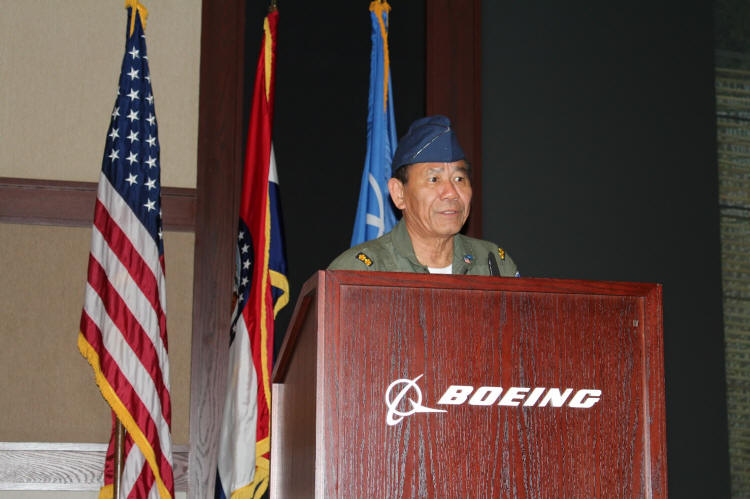 Vincent Phạm Văn Bản thuyết trình trong ngày lễ tưởng niệm
National POW and MIA Day
do hãng sản xuất phi cơ/ phi thuyền vũ trụ Boeing Quốc Phòng
tổ chức tại St Louis ngày 14 tháng 9 năm 2016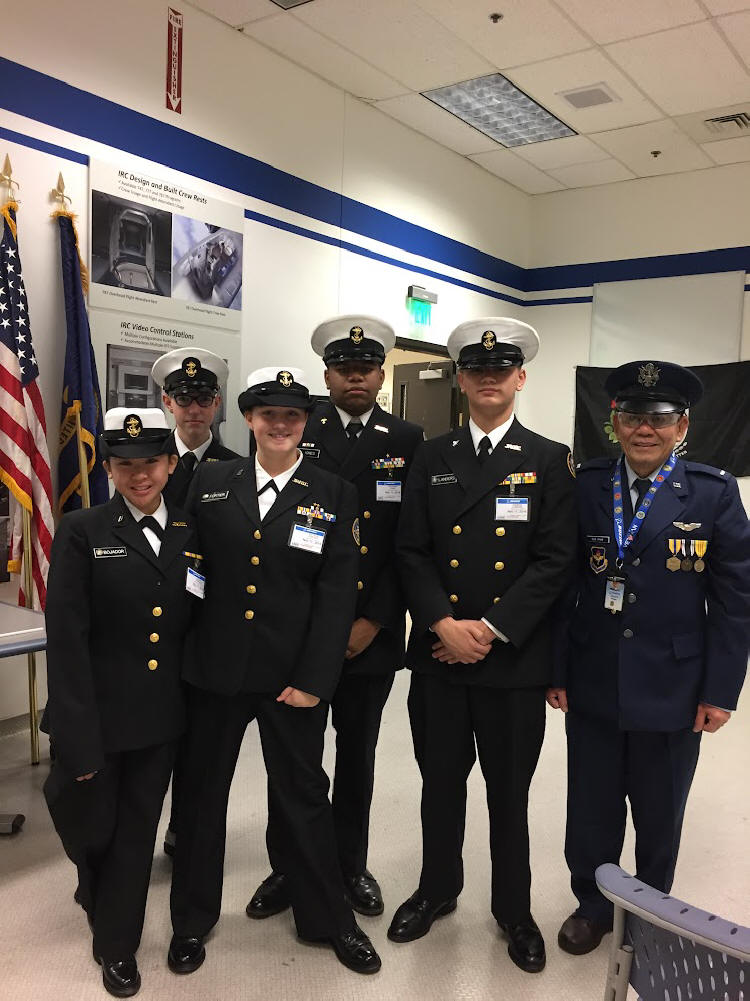 Vincent Pham
2530 Lombard Avenue
Everett, WA 98201
Tel (425) 252-4103
On his Recommendation, Dec 12, 1997,
Dr. Robert M. Le Roy said, Vincent Pham Van Ban has been individually responsible for developing and implements a multi-cultural and multi-lingual disaster education program. His work is resulting in a published text on disaster preparedness that will be used not only in this community but also throughout Vietnam. He has provided his personal management and service leadership experience for the Red Cross and the Vietnamese community. His highly successful experience in the initiation and development of Red Cross programs has honed his skills as a top level citizen. His extensive and multiple areas of community involvement and interaction make him a front runner in contributing to the development of any program in which he is active. Vincent enjoys challenge and has the tenacity to work and solve unexpected problems. Further, he motivates others to develop their own capacity building skills as they contribute to the overall effort of a program.
As a self-starter and professional, Vincent Pham has earned the opportunity to use his talent and display his commitment to improving the quality of life for all through your program.
As the Executive Director of this Red Cross Chapter, I have been integrally involved in community disaster preparedness. Vincent and I have worked on the goals and direction of his Vietnamese community preparedness program.
His Biography
Born Pham Van Ban on February 1, 1949, in Hai Hung, Vietnam, this man's life has taken him from studies in law as a young man through a military career amidst a war and again into the realm of advanced studies.
After graduating from the University of Vietnam Law School in 1970, he started a military career. In 1970, he began as an Air Force Cadet and was sent to the United States for his flying training. In July 1974, he served as a fighter pilot in the 4th Air Force Division, Republic of Vietnam Air Force (VNAF).
After being downed in combat and captured, First Lieutenant Ban was sent to prison in Kien Giang on May 2, 1975. He suffered many hardships during seven years in prison camps in Vietnam. On May 2, 1982, exactly seven years after the day of his capture, he escaped from Vietnam. He repatriated himself and his family and fled by boat to a refugee camp in Thailand. During their escape from Vietnam, his twelve year old son was caught and imprisoned.
Between 1982 and 1984, he worked with the United Nations' Save The Children Foundation in Indonesia. On August 10, 1984, Pham Van Ban and his family came to the United States and settled in Everett, Washington. Pham changed his name to Vincent Pham when he became a United States citizen in 1993 and worked to earmark money for his American education.
In the summer 1994, Vincent Pham entered Everett Community College and received an Associate of Sciences Degree in Political Science. Today, he is enrolled in the Human Services Program designed to lead to a Baccalaureate and Master degrees at Western Washington University, and at University of Phoenix. He has been accepted for the fall Doctoral of Education program at University of Washington.
Vincent's continues his studies as he volunteers with the Red Cross. His volunteer efforts are centered on disaster preparedness for the Vietnamese community in Snohomish County. He has translated into Vietnamese and presented Red Cross materials to more than 100 fellow citizens.
His ties to his native country are ever present. He has recently completed a bi-lingual book on Hurricane Linda which brings preparedness and planning to the readers. On a personal note, Vincent's struggles to maintain and reunite his family ongoing. This year Vincent hopes to bring his son, lost to the Communists in 1982, now married and living in Vietnam, to America. Vincent Pham's constant efforts will result in a family reunion this summer.
Made Special For You
By Tracy
Minority International Research Training
School of Public Health & Community Medicine
Univerity of Washington, P. O. Box 357236, Seattle, WA 98195
Tel. (206) 543-7559
Vincent:
I am constantly in awe of your stories and accomplishments. I find you fascinating and brilliant. I hope your future is everything you deserve. May you find peace with your family complete. Good luck with life.

All my best,
Tracy Lasher
Far away there in the sunshine are my highest aspirations.
I may not reach them but I can look up and see their beauty, believe in them and try to follow them.
Louisa May Alcott
Independence Day a meaningful celebration
for nation's newest citizens
By Cynthia Nunley
How many times can a Senator be reelected?
Which President was the first Commander in Chief of the United States military?
These questions are among 100 studied by the thousands of immigrants and refugees seeking United States citizenship yearly.
As more than 500 new U.S. citizens spoke words of allegiance to the nation at a ceremony at the Seattle Center Flag Pavilion on July 4, Everett officials welcomed about 60 new U.S. citizens at Jackson Plaza at Naval Station Everett.
"Recognizing America's foreign-born citizens is a perfect way to celebrate this holiday," said Naval Station Everett Commanding Officer Kim Buike. "For those who originally fought for American independence were not born here."
Being an American citizen brings opportunity, Buike said.
One new citizen, Vietnam-born Vincent Pham, agrees.
Pham said he was thankful for the chance to have a successful, productive life in this country after leaving his homeland empty-handed.
"I came to America with nothing. My family came with nothing," he said. "But we had our hands."
Pham and others seeking citizenship must work hard to overcome many obstacles in their quest to become citizens.
They must wait five years after receiving their green card before applying to the Immigration and Naturalization Services for citizenship. Each application must be accompanied by a $250 fee and Snohomish County applicants must travel to Seattle twice -- once for fingerprinting and again for interviews and testing, all done in English, a language unknown to most.
"It's a great expense for most people who have families," said Rita Meehan, assistant director of the Refugee and Immigrant Forum. "It's a huge challenge, and it may take 10 to 15 years of studying to be able to answer the questions, to walk into the interview and overcome the fear."
Pham, who will complete his Master's degree in Education from Western Washington University this summer and begin the Doctoral program at the University of Washington in the fall, did not apply for citizenship until 1999.
He said he work hard and sacrificed much to reach his goals and live successfully in America.
After arriving in the United States in 1970, Pham completed training as a fighter pilot in the U.S. Air Force and was sent to Vietnam, where he was shot down in 1974 and imprisoned for seven years before escaping.
After his escape, Pham and his family set sail for Thailand and return to the United States in 1984, where he worked at the Red Cross of Snohomish County after spending some time in Indonesia with the United Nations Save the Children campaign.
Pham has dedicated his life in the United States to helping people like himself find success by being involved with the Vietnamese community in Everett.
"When I came to the United States, people asked me, "Can I help you?" he said. "It's very special. 'Can I help you?' means 'I care.' Now I can be a volunteer. I can be 'Can I help you?'"
Pham also continues to help Vietnam.
After typhoon Linda, a relatively weak storm packing about 75 mile per hour winds struck Vietnam in November 1997, devastating low-lying areas south of the Mekong River and destroying 80,000 homes and damaging another 140,000, Pham wanted to help.
One week after the typhoon, more than 400 people were confirmed dead, and 3,200 fishermen were missing, one year after the storm, the Vietnamese had a manual, written by Vincent Pham, with detailed instructions for preparing for a typhoon and living through the aftermath.
Pham says he knows first-hand the responsibility and the benefits that come with citizenship.
So questions such as "What are the colors of the American flag?" and "Who was the first American president?" require answers from those hoping to be welcomed as citizens, but Pham knows well that becoming an American citizen means more than lessons pulled from history books.
It means opportunity, he said.
Everett Tribune, July 12th, 2000
Recommendation
By Morgan Livingston
Vincent Pham is very intelligent, very informed human being. His actual grades may not reflect his achievements and abilities as he has been developing his skills in verbal and written English while he has been getting his degree. He eagerly pursues projects, works well with students of all ages, classes, ethnicities and gender. He is gracious and thoughtful at all times.
Vincent does excellent class presentations; he has very sophisticated knowledge of his culture of origin in Viet Nam and shares it in ways that deepen classmates' knowledge of their own cultures. Vincent has the inner strength to tackle almost anything, and to persevere and to motivate others in the process. I think Vincent Pham would be a great addition to your program.
As Director of Western Washington University's Human Service Major at the Everett Education Center, I have known Vincent for two years, during his work in his junior and senior year for his Bachelor of Arts degree. I have personally had him in three of my classes to date: Cultural Awareness, Organizational Systems, and Community Systems.
I highly recommend the applicant.
Morgan Livingston, Director of Western Washington University's Human Service Major at the Everett Education Center. Tel (425) 339-3810
Recommendation
By Linda Gojenola
I believe that Vincent Pham is an excellent candidate for your research program.
Vincent has been in the Internship senior that I teach. I have visited with his supervisor at the American Red Cross. He praised for being a responsible person and hard worker.
He demonstrated his commitment to the people of Vietnam by writing a book about disaster preparedness. He researched and wrote the book while having numerous other responsibilities. He is a high energy person!
I highly recommend the applicant.
Linda Gojenola, Instructor, Western Washington University, Everett Education Center. Tel (425) 339-3810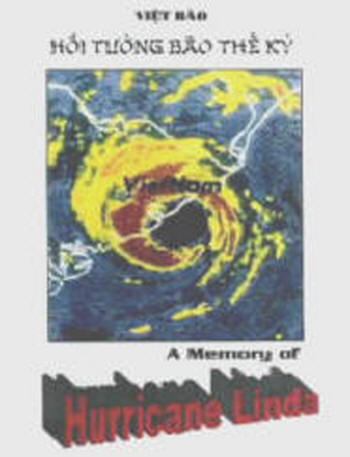 Letter of Introduction
By Judith A. Deiro
Judith A. Deiro, CCDCIII, Ph.D., Professor of Human Services Department, Woodring College of Education at Western Washington University, Dr. Deiro also is author of Teaching With Heart (Corwin Press, 1996)
I have just finished reading the book by Vincent Pham, "A Memory Of Hurricane Linda." This book provides the reader with an understanding of hurricanes and guidance about how to deal with them. As I read the book I could not help but think about the deeply felt care and concern Mr. Pham has for his people here in the United States. I am grateful Mr. Pham has put into writing some of the knowledge he has gained through his internship at the American Red Cross sponsored by the Human Services Department, Western Washington University. I want to thank Mr. Pham for taking so much of his personal time to write this book in two different languages, helping many people better understand hurricanes and their impact.
A Memory of Hurricane Linda provides us with an understanding of the origins and power of hurricanes, the ecological systems they impact, and the devastation and personal strike a country. Hurricane Linda gives us a vivid illustration of the full impact of a hurricane on a nation of people who are unprepared for such a disaster. Mr. Pham's careful description of a destructive of a single hurricane can be. His description of the devastation to families -- to their housing, their farm lands and fishing villages -- and the number of deaths that resulted clearly highlights the importance of being prepared for such a disaster. Such emotional pain can be avoided.
We, in the United States, are lucky to have such a service as the Red Cross to help us prepare for disasters. Sometimes we may take such a service for granted, believing everyone anywhere in the world has such an agency to help them prevent and prepare for disasters. A Memory of Hurricane Linda helps remind us of how fortunate we are in the United States, and also how necessary it is for us to provide these services in many languages for our citizens. A Memory of Hurricane Linda is a very valuable resource for the Viet Namese speaking people living in this country, and possibly for the Viet Namese living in their native country as well.